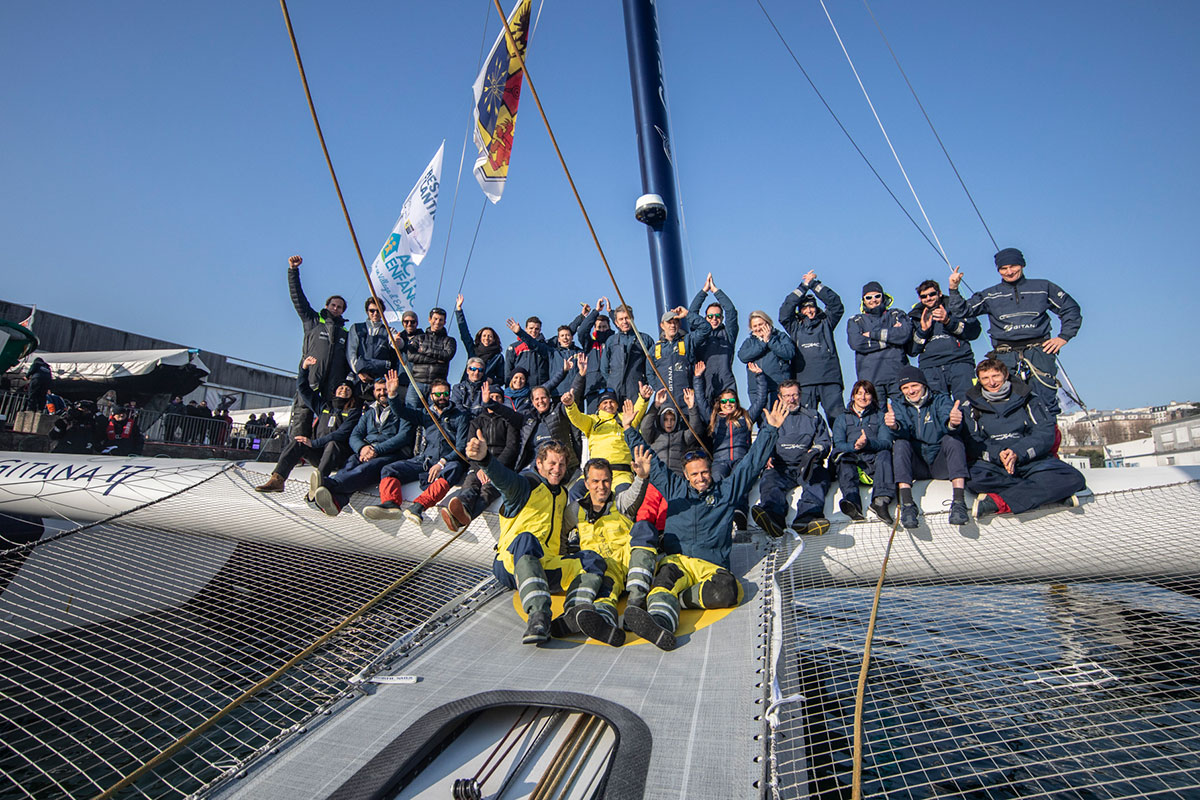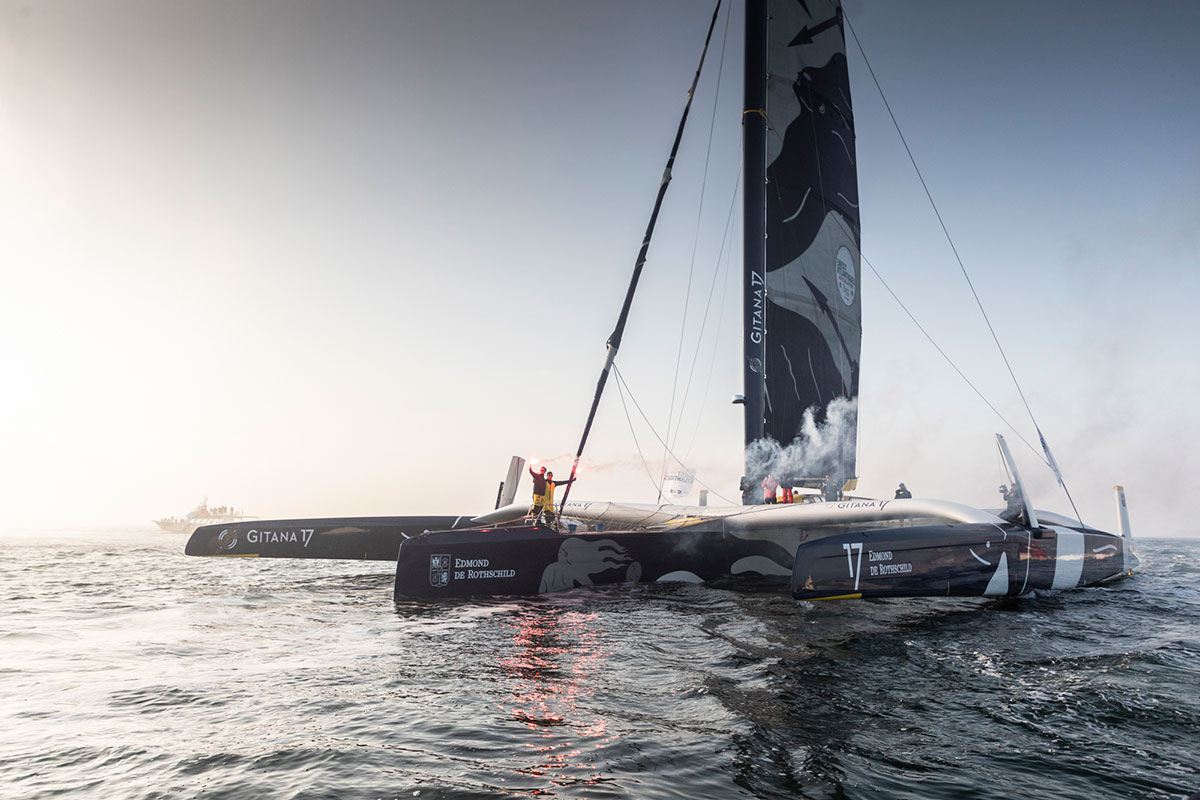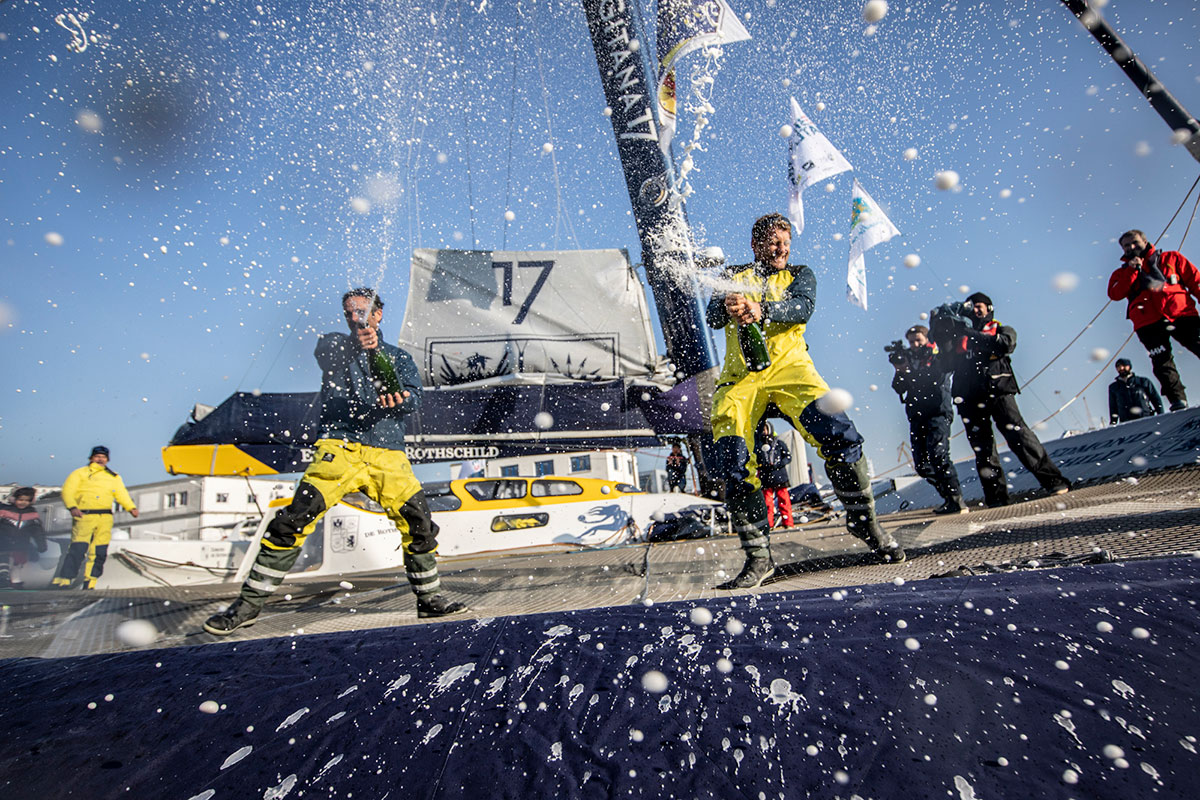 A brilliant victory for the Maxi Edmond de Rothschild in the Brest Atlantiques
December 2019
This wednesday 4 december at 09h24'46" UTC, the Maxi Edmond de Rothschild crossed the finish line of the first edition of the Brest Atlantiques.
Magnificently rewarded after a circuit spanning 17,083 miles (31,637km) from the North to the South Atlantic, Franck Cammas and Charles Caudrelier, accompanied by the on-board media man Yann Riou, can really savour this victory after 28 days, 23 hours, 24 minutes and 46 seconds at sea. Their average speed since leaving Brest on 5 November 2019 stands at 24.57 knots.
In addition to these impressive figures, the two skippers, who only joined the racing stable founded by Ariane and Benjamin de Rothschild seven months ago, have managed to combine their strengths and get the very best out of this boat designed for offshore flight. The success of this first confrontation in this format can also be explained by how they dealt with the damage suffered along the way, the series of tactical choices especially during the passage points of Rio de Janeiro and Cape Town and, naturally, the weather trajectory traced with great finesse as a team together with their onshore router Marcel van Triest.
The entire team of the Champagnes Barons de Rothschild welcomes this beautiful victory!